Padding and Spacers
The Padding & Spacer section of the theme are used to control the standard padding in modules.
SR Padding Half & SR Padding Full are used within the Top Bottom Padding select in modules.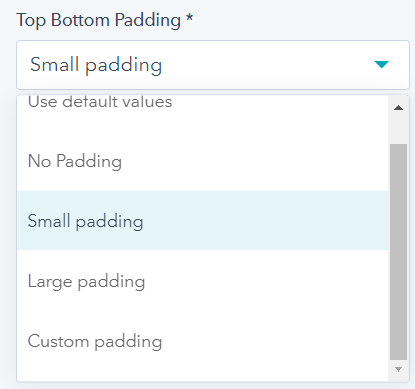 SR Spacer 25, 50, 75 & 100 can be used in as classed to add custom padding to modules.
These are the available classes
sr-spacer-25
sr-spacer-top-25
sr-spacer-bottom-25
 
sr-spacer-50
sr-spacer-top-50
sr-spacer-bottom-50
 
sr-spacer-75
sr-spacer-top-75
sr-spacer-bottom-75
 
sr-spacer-100
sr-spacer-top-100
sr-spacer-bottom-100