You can set a blog to use the same theme as your pages in your blog settings. The blog post and blog listing page templates are selected separately.
In your HubSpot account, click the settings icon in the main navigation bar.
In the left sidebar menu, navigate to Website > Blog.
If you have multiple blogs, click the Select a blog to modify dropdown menu and select a blog.
Click the Templates tab.
In the Blog post and Blog listing sections, click the Actions dropdown menu and select Change template.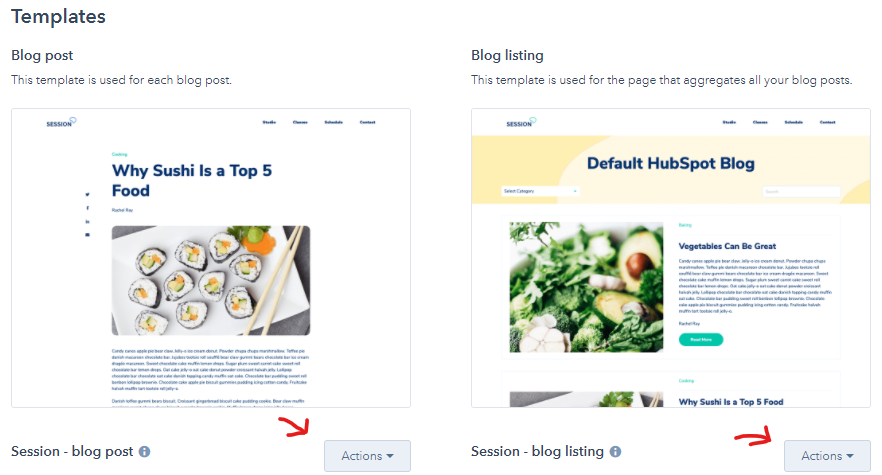 On the theme selection screen, select your Sprocket Rocket Pro, then select a template your wish to use. In the bottom right, click Done.