How to edit a column module to fit your own sizing requirements.
To edit how wide or narrow each column will be on column modules. Please follow the following:
1. On your column module, edit each column accordingly by hovering over the column you wish to edit, and click on the pencil icon

2. On each column, please enable or check the box for Custom Column Size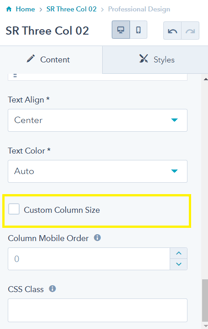 3. Please keep in mind that all modules follow a twelve (12) column grid.

This would help you determine how wide or narrow each of your columns can be.
4. To edit the width, you can enter your desired column size in the Col Size section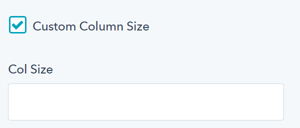 For the Column Sizing, you may enter something like this: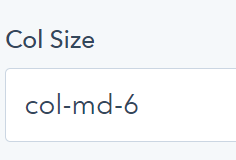 First keyword to enter is col (which stands for column) then add a dash "-"
Second keyword would be the breakpoint size for the custom sizing
(choices range from small sm

, medium

md

, large

lg

) We highly recommend

md.
then add a dash "-"
Third keyword would be the size you want the column to have
(Choose between 1-12)
5. The larger the number on each column, the wider it will get.
If the total width of all columns goes beyond 12, it automatically brings the column to the next line/row.