Follow the steps for both the Global Site Header and Global Site Footer
1. On your page editor, click on Global Site Header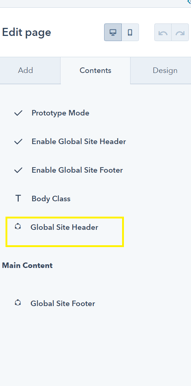 2. A message (as shown below will prompt) Click on Open in global content editor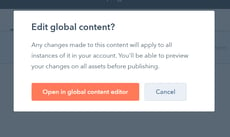 3. Drag and drop the Nav/Menu you wish to add as a Global Header (Please note that the module you set here will appear on the top of every page)

4. Click on Publish, then Publish and return to Page Editor
----
In the event that I do not want to use the same Nav/Global Header in a page, how do I turn it off and use another Nav/Menu?
1. On your page editor, click on Enable Global Site Header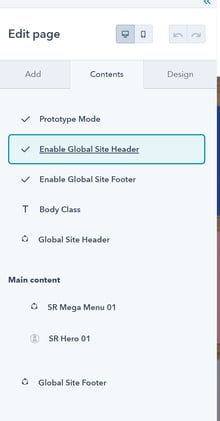 2. Un-check the Value box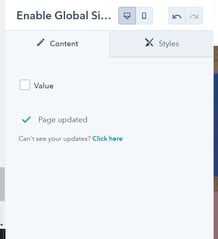 It may take a while to reflect the changes, you can click on:
Cant see your updates? Click here
4. Once done, you need to go back to your page editor, and
drag-and-drop the nav/menu you wish to add.