After the branding set-up, can I change all the colors, fonts, button settings?
Yes.
You can the settings anytime.
You can follow the steps here:
1. On your page editor, click on the Design tab
2. Click on Edit Theme Settings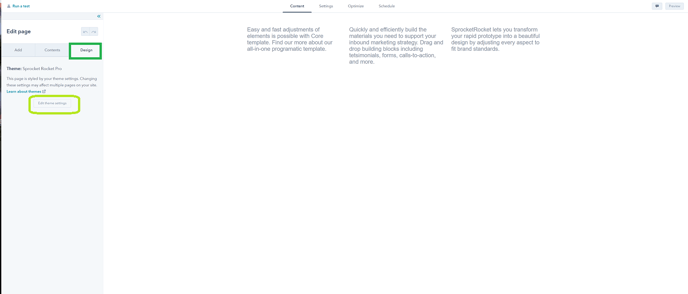 3. You will be directed to the theme settings
4. Click on the Category you wish to edit.
The options are: Color, Typography, Buttons & Inputs, Padding & Spacers

5. After changing any of the settings, don't forget to click on Publish.